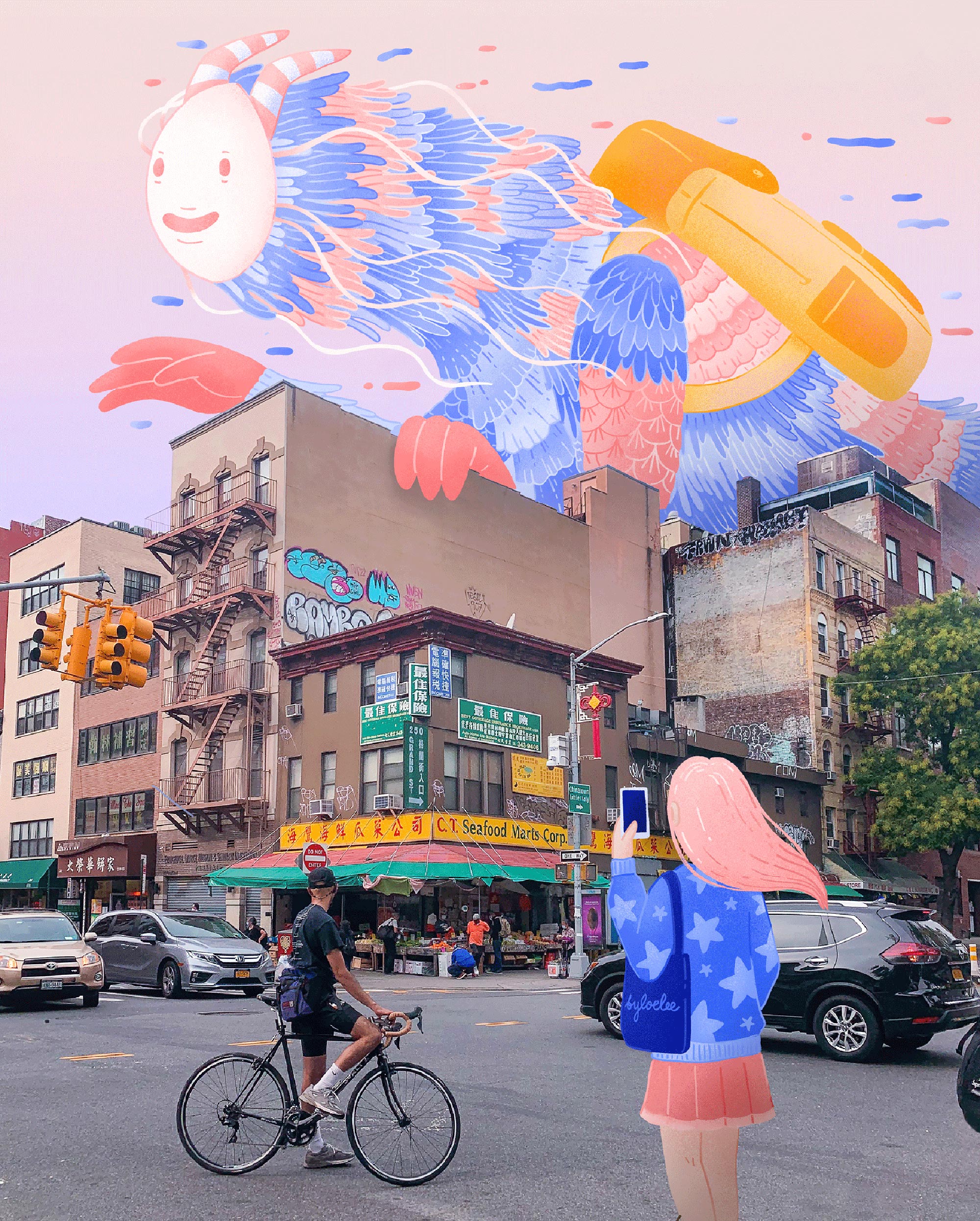 Creatures of Hope: cheery illustrated monsters strut through new York city streets
Friendly monsters with enthusiastic grins and pastel fur and feathers have been sauntering through the streets of New York City thanks to Loe Lee. The jolly characters are part of the Chinese-American illustrator's Creatures of Hope series, which overlays photographs of the city with the whimsical figures. The project was born out of the city's strength and perseverance this last year. "As a native New Yorker, it was heartbreaking to see NYC endure such crippling loss and confusion during the pandemic last year. Yet, despite everything, I still saw people striving with unshakable resilience," Lee tells Colossal.
Creatures of Hope was named the runner-up in Creative Quarterly 62 and will be displayed on LinkNYC this year. Lee also has been working with Chinatown NYC to paint murals imbued with magic and joy around her native neighborhood—the idea is to increase safety and draw people back to the area following the reduced traffic and violence against Asian people since the onset of the pandemic.
Pick up prints, postcards, and stickers of the towering creatures in Lee's shop, and follow their latest adventures around the city on Instagram and Behance. (via Creative Boom)
Source: Creative Boom, via Colossal