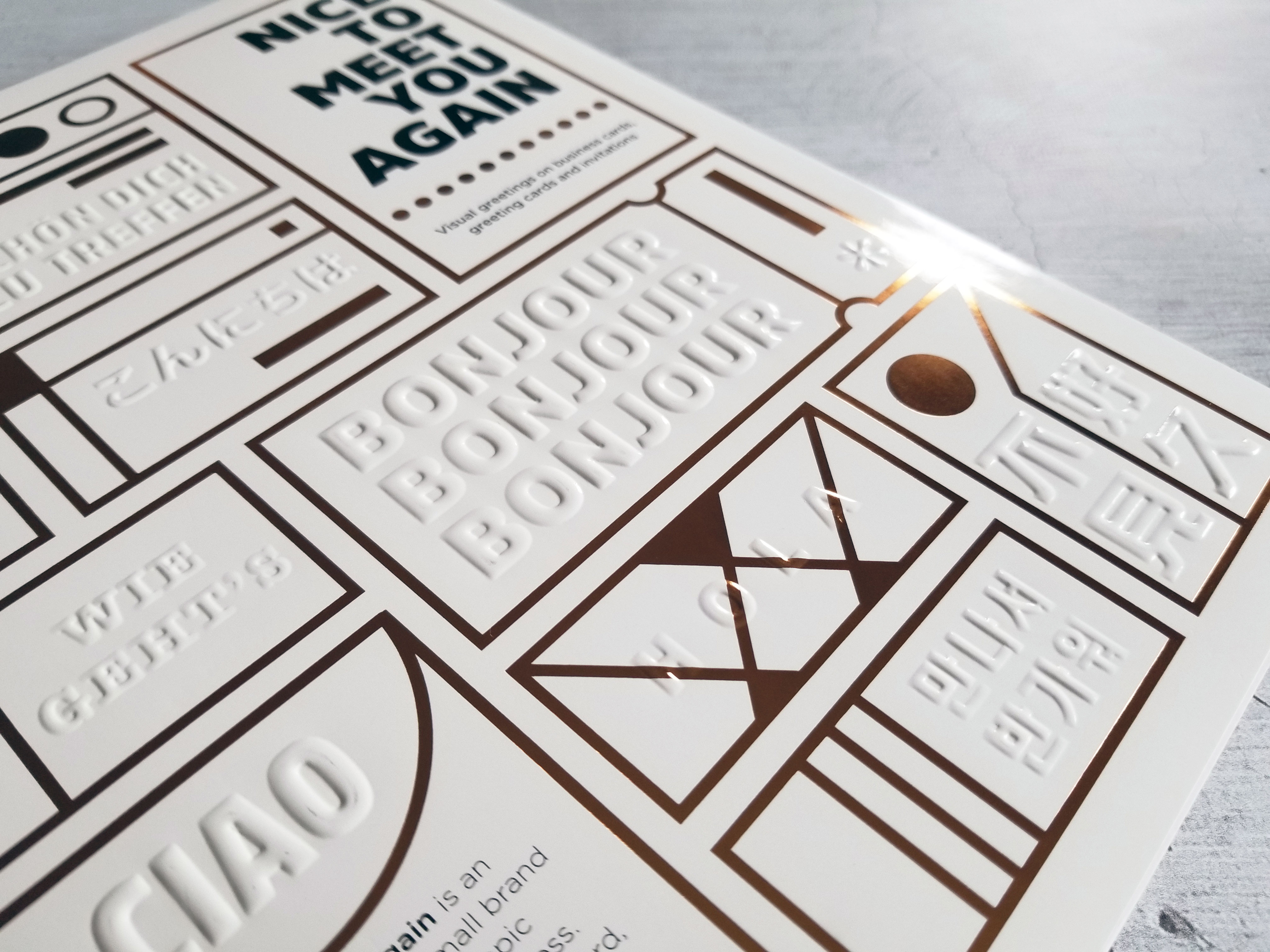 Nice to Meet You Again (Viction:ary)
Like all designers, I have a growing collection of inspiration books of all types. One of my favorite publishers is Viction:ary, which specializes in awesome design compilation books on tons of subjects. One of my favorite things about these collectible books is that they each have a specialty print process applied that coincides with the subject matter. For instance, their book Gold & Silver has a fully metallic gold outer, and their book Iridescent: holographics in design includes a holographic spot gloss design on the cover. Every book has a unique specialty print or some kind of beautiful additional feature.
Some of these books have become very rare and hard to get, and I've seen some on ebay for upwards of $600. Not sure if anyone would pay that much, but out-of-print Viction:ary books have a way of becoming highly coveted due to their scarcity. There are a few rare prints I would love to add to my collection, but not sure if I want to pay $200+ for books that retailed for $39. But, I digress….
Of the Viction:ary books I do have, one of my favorites is Nice to Meet You Again. This is a truly inspiring book for graphic designers and anyone wanting business card design inspiration. There are tons of specialty prints and cuts, but also basic print processes that still manage to wow with great designs and clever concepts. It's one of those books that may have some recyclable trends, but most of the content will remain relevant for many, many years. Below is a sampling of Nice to Meet You Again.