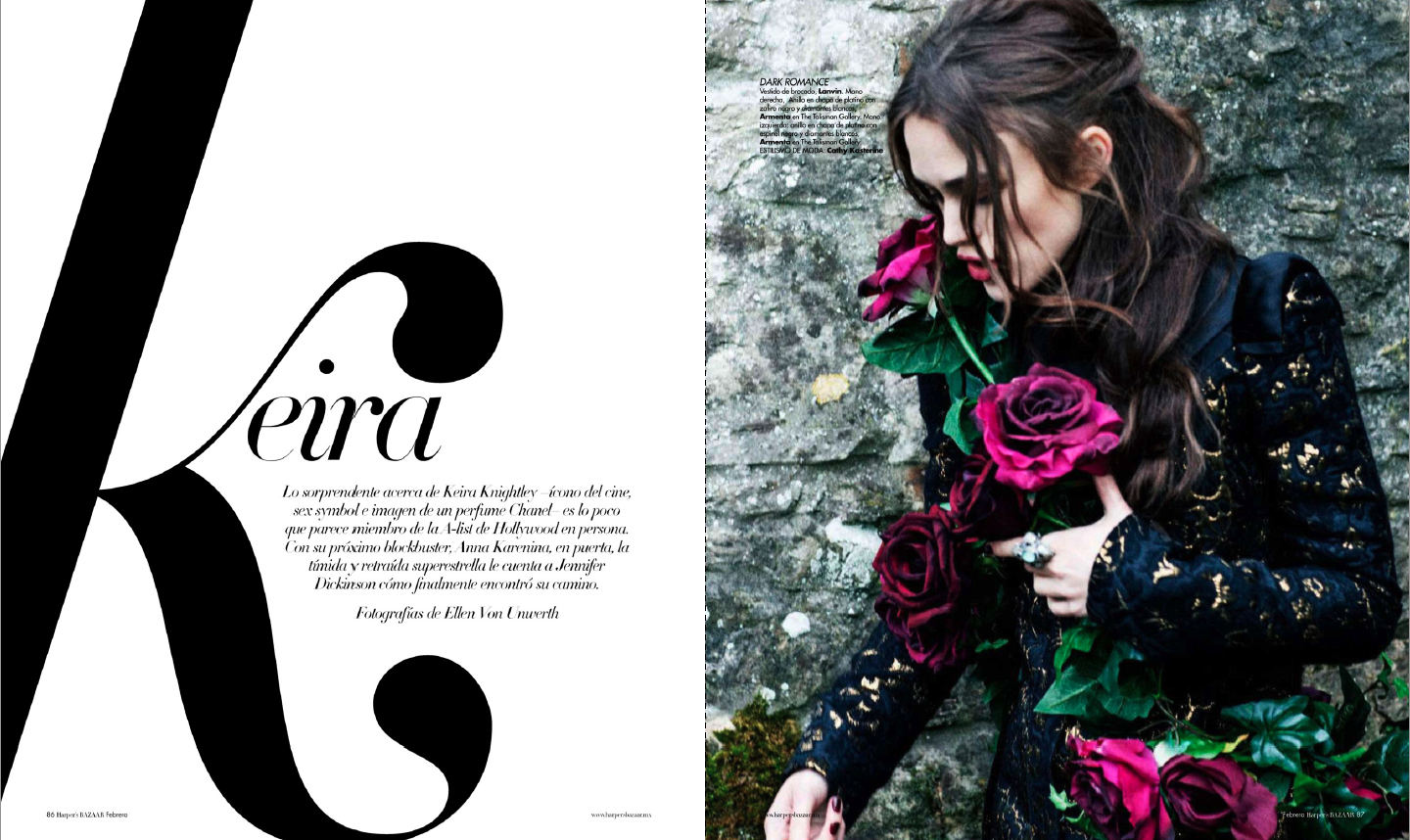 Inspiration: black & white magazine typography
Oh, how I love fashion editorials and the abundance of huge, stylized, black and white typography. It's a style that's been around for decades, with modern designs still reminiscent of the glamour and art deco days of yesteryear. Of course, one could easily change it up with sans-serif or abstract fonts to create a modern landscape. There are tons of possibilities.
Here's a collection of gorgeous, inspiring monotone fashion typography from various sources.