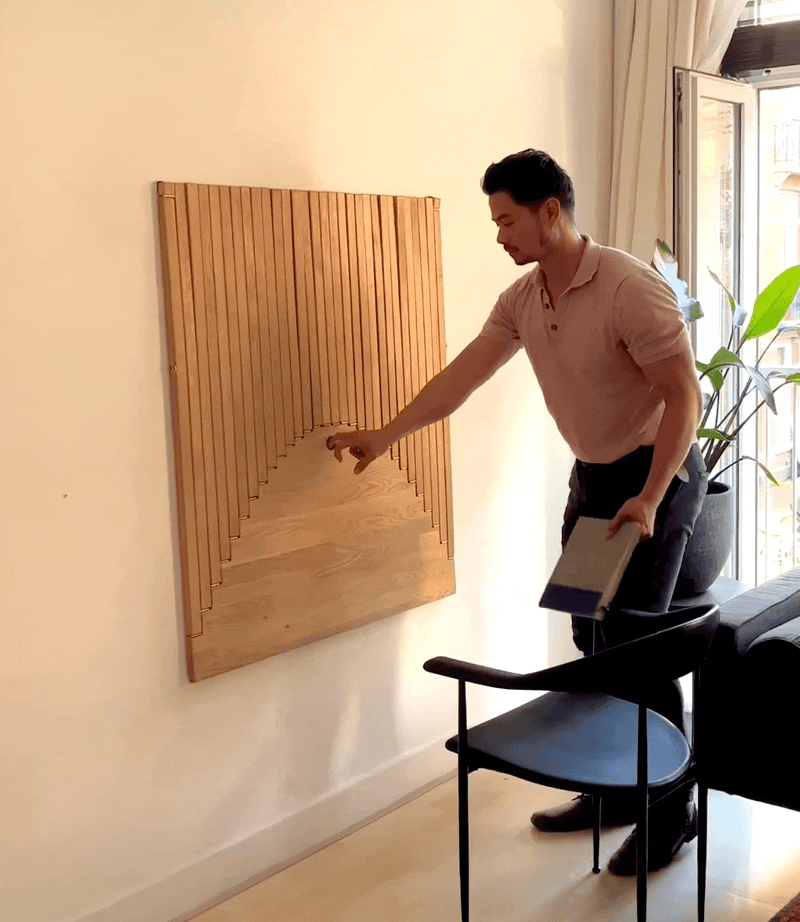 A wooden artwork miraculously unfurls into a functional desk designed by Robert van Embricqs
The surge in remote work during the last few years prompted Amsterdam-based designer Robert van Embricqs to rethink how conventional desks would impact a home's atmosphere. He wanted to invite "the user to fold that desk away when work is over" and created a now-viral piece that seamlessly transforms from office to artwork.
Constructed with warm wood and brass hinges, the "Flow Wall Desk" features flush vertical slats that twist and unfold into a tabletop. The small piece of furniture, which can support about 40 pounds, is minimal in aesthetic and mimics organic movements as it unfurls from sleek relief to functional space.
Find the desk and other modular designs in van Embricqs' shop, and follow his work on Instagram.
Source: Colossal