Zoo Vineyard
Paso Robles, California
Zoo is a forthcoming vineyard / wine label, tasting room, locally-sourced cafe, and gift shop with an eclectic flair, located in the heart of California's wine country, Paso Robles.
Zoo wanted a non-stuffy, fun identity that embodied the variety and chaos of the natural world, so I ran wild with the idea of incorporating California's flora and fauna into the packaging design. I chose a bevvy of California native animals for the illustrative components, including coyotes, turkey vultures, rabbits, boar, goats, elk, black bears, egrets, fox, and octopi, which form the "zoo" for which Zoo Vineyard was named.
Wine Labels
The brand and label designs break the norm of your typical wine business. Zoo is fun and approachable, yet deeply rooted in California's world-class viticulture industry.
Stationery & Retail Bags
Zoo's stationery and cloth bags features bold red and gold silhouettes depicting local wildlife of the California hills. A simple corrugated paper retail bag was also produced with Zoo's primary logo, in gold, displayed extra large.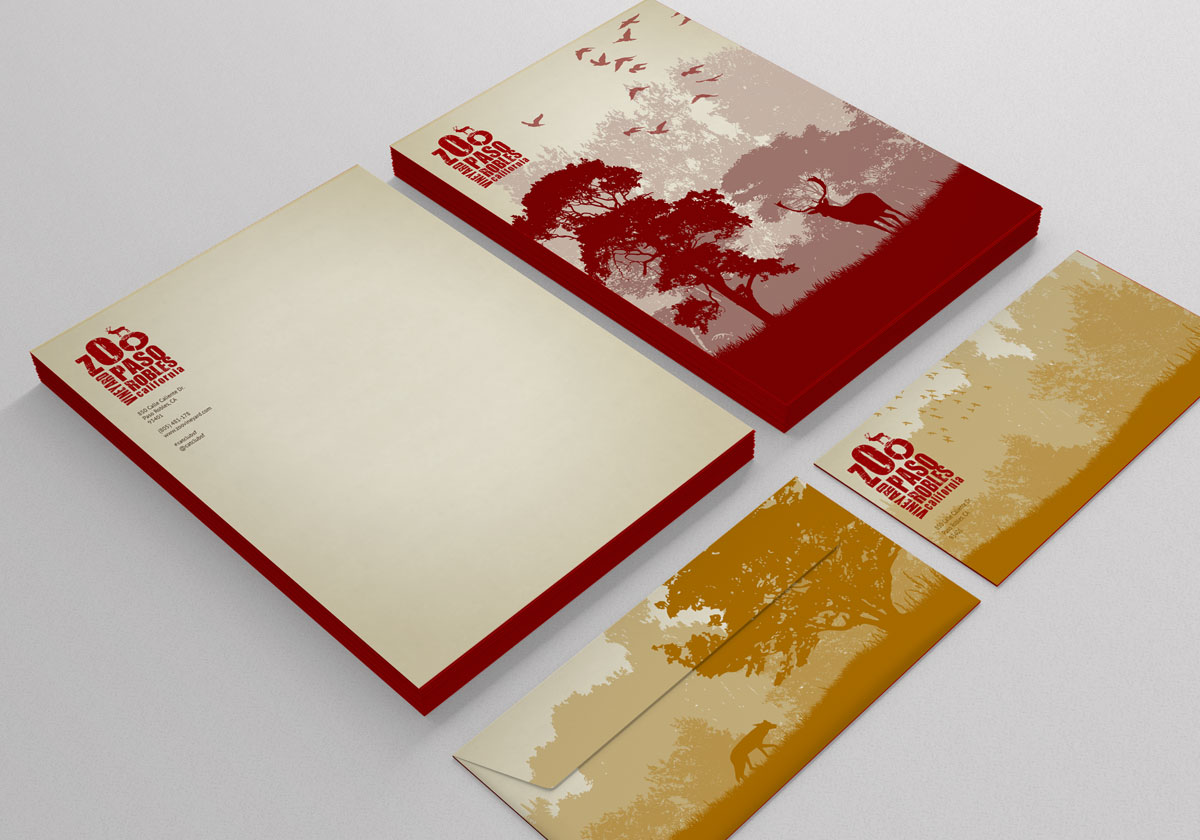 Services and products provided:
Brand Design
Brand exploration
Color explorations / palette
Logo design
Visual & Collateral Design
Wine bottle labels and boxes
Cloth and paper bags
Photo editing / digital art