Earik Beann, Author
Arroyo Grande, California
My Role
Creative Director
UX Designer
Author, Erik Beann, gained instant success with his debut books, Pointe Patrol and Killing Adam. Pointe Patrol details Earik's real life experiences in the midst of California's devastating Tubbs Fire, while Killing Adam is an ambitious sci-fi that delves into future possibilities of biotechnology, AI, and governing conspiracy.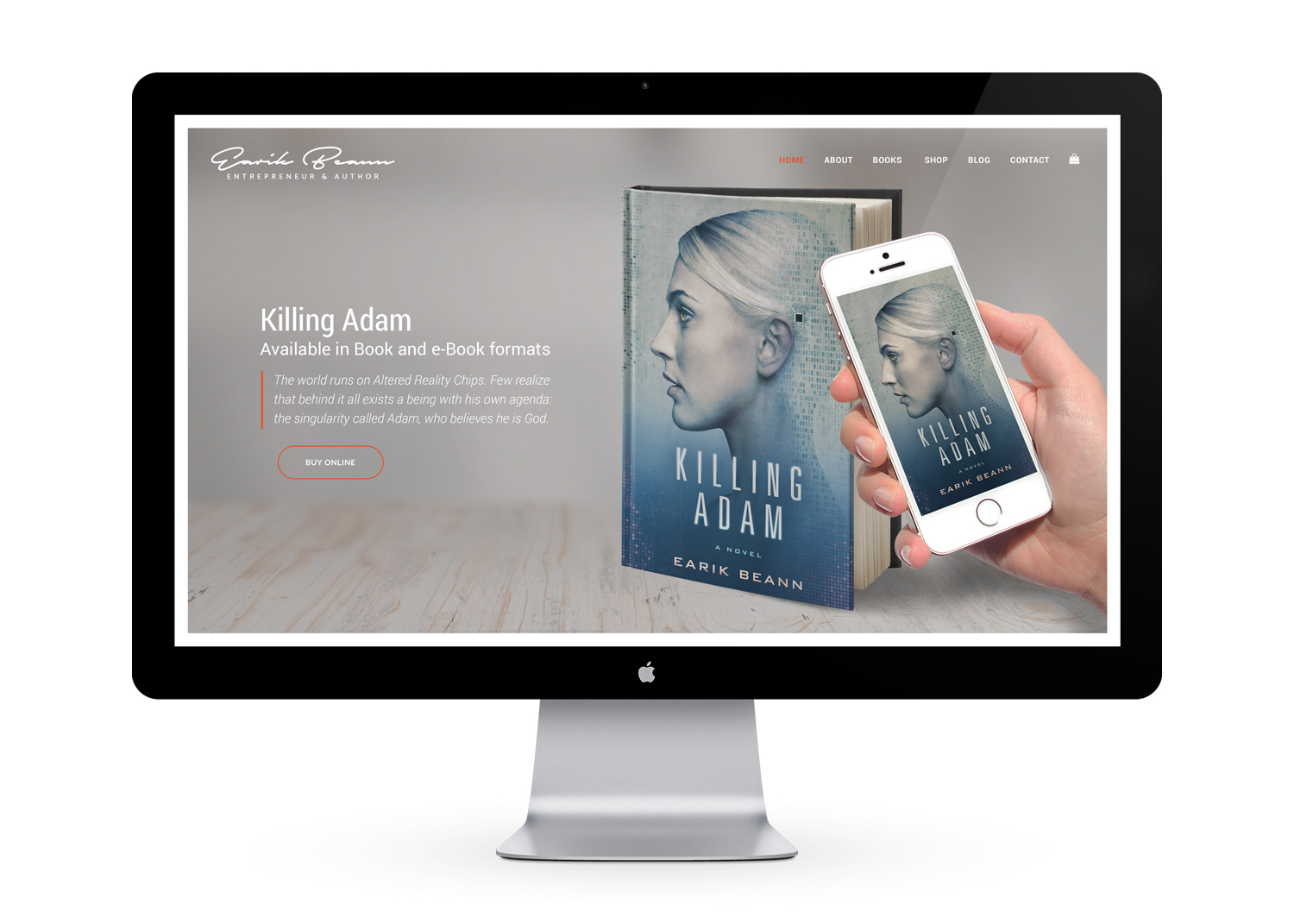 UX Design // eCommerce Website
This is the second site I designed for Earik, the first being for a stock trading algorithm that Earik developed and later sold. His successes in that industry have allowed him to follow his dreams of becoming a writer, and his debuts have been met with high praise.
The ecommerce website was designed for expansion as Earik publishes new materials. Earik needed a quick turnaround, and without an official brand, I transitioned his digital signature into a logo, and we landed on an electric orange and light gray color palette. Book photography wasn't yet available, so I used the cover artwork to create book and device mockups, giving a professional look and allowing the shop to launch asap. Earik provided press photos for his bio, which featured Northern California's beautiful wine country – the natural green, blue, and tan motifs worked well with the electric orange for contrast and interest.
Services and products provided:
Website
ADA-compliance
Wireframing
Polished designs
Visual & Collateral Design
Custom Woocommerce emails
Photography selection
Photo editing and correction