ClearlyDerm
Boca Raton, Florida
My Role
UX Designer
Visual Designer
With multiple South Florida locations, ClearlyDerm Dermatology Centers provides the latest in medical, surgical, and cosmetic dermatology for patients of all ages.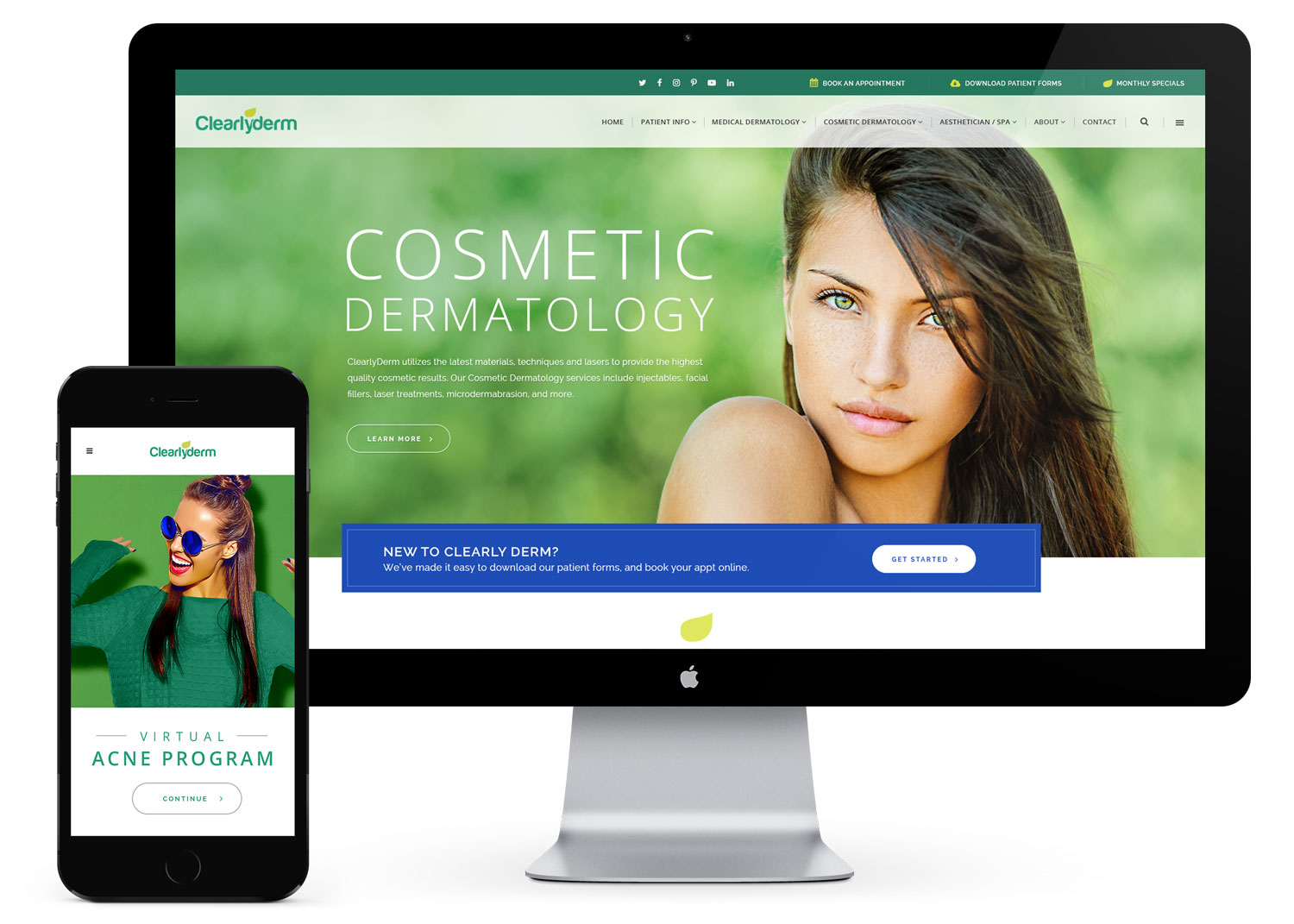 This project was a revamp of ClearlyDerm's existing website. Creating a cohesive user experience and uniform user interface were key goals for this somewhat large website. Content flow and organization were paramount, as well as promotion of key features such as online appointment scheduling, mailing list signup, and ClearlyDerm's Virtual Acne Program.
As ClearlyDerm already had an established brand design, I worked with their logo and bright color palette to create a visually striking first impression. Deep blues and greens were used throughout to provide a coastal, oceanic feel appropriate for South Florida, and a pale yellow accent hue provided a bit of contrast and interest. Photography was carefully selected to appeal to people of all walks of life, with the top priority being patients seeking cosmetic and aesthetician services.
To enhance the visual impact, I included a wide range of photography of men, women, families, and local landscape. I edited and enhanced photos where needed, and created several custom digital art comps aimed to attract ClearlyDerm's target clientele.
Services and products provided:
Website
ADA-compliance
Wireframing
Polished designs
Visual & Collateral Design
Custom packaging mockups
Skincare promo banners
Photography selection
Photo editing and correction