Bon Appétit Box
San Francisco, California
Project Type
Brand
eCommerce Website
Collateral
My Role
Creative Director
UX Designer
Visual Designer
Bon Appétit Box offers subscription and gift boxes filled with the finest French gourmet foods. Founded by two French foodies, the boxes embody different regions of France, as well as particular French dining customs. It's a fun culinary endeavor that offers something for everyone.
For the brand, Bon Appétit Box wanted their primary color to be a single red with a slight orange undertone. BAB's founders and I spent quite a bit of time scouring color theory and swatch books, sampling various color combos, and adjusting the final hue to just the right RGB and CMYK levels.
Moodboards were used to define the look and feel of the brand and collateral items. Elements such as gingham cloth, French farmers' markets, lavender fields, cafes on cobblestone sidewalks, Parisian carousels, and more were used to create a whimsical, yet modern French ambiance. And the most iconic French structure, the Eiffel Tower, was integrated into the logo for instant recognition.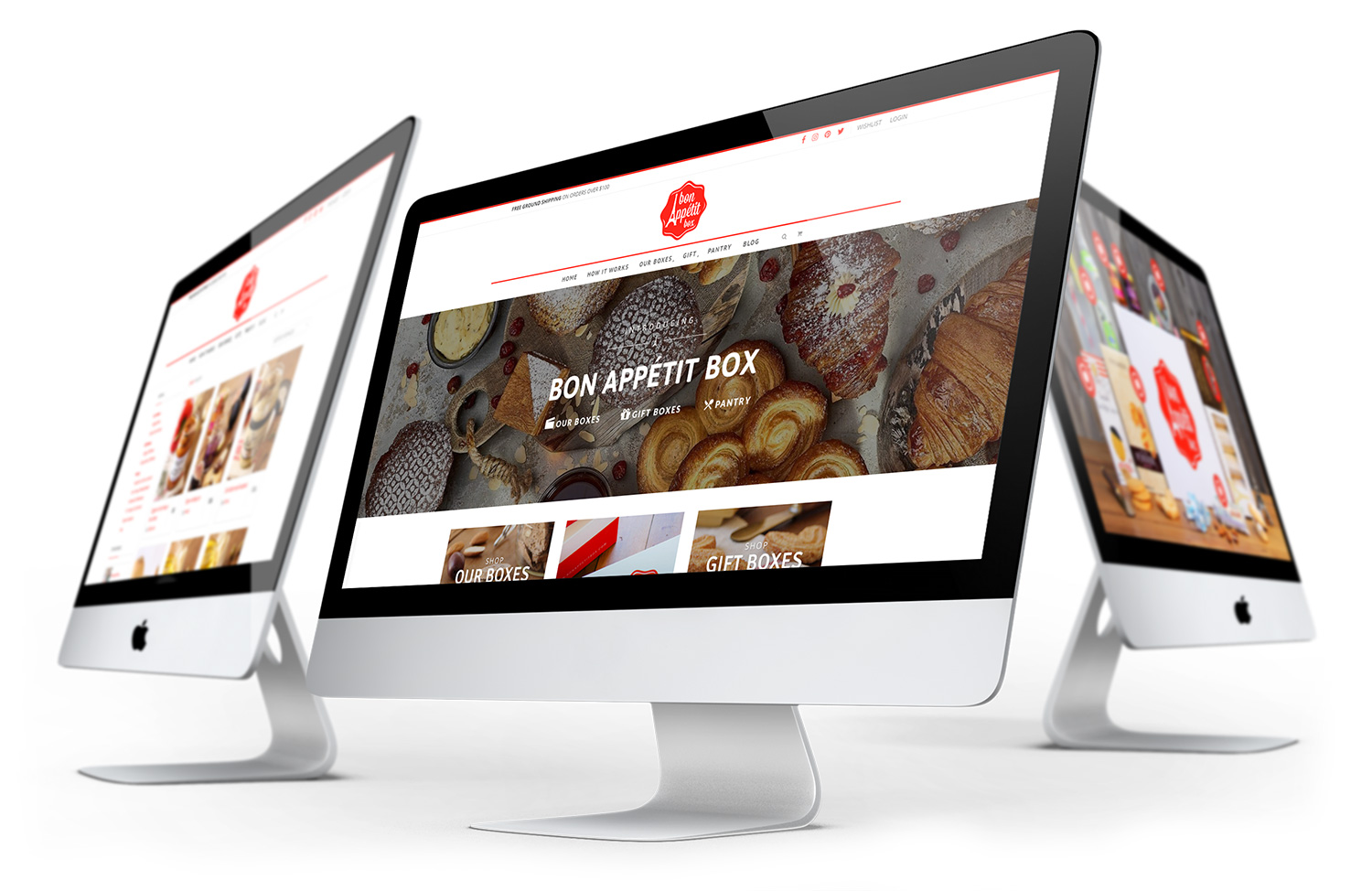 UX Design // eCommerce Website
The website has several features for purchasing single and subscription boxes, as well as promoting gifting of Bon Appétit Boxes. Users can purchase single boxes or opt for a monthly subscription at a discounted price. For gifting, we created the ability to send boxes directly to the recipient's address, along with a branded note card with a personal message. And when gifting a Bon Appétit Box for delivery at a future date, the user can download a free, branded purchase certificate (PDF format) to present to their giftee before the first box arrives.
Visual Design // Collateral
The brand was extended with several print items, including business cards, keepsake presentation boxes, product inserts, novelty postcards, and purchase certificates. I also provided extensive copywriting for the print items (and the website).
Services and products provided:
Brand Design
Brand exploration and strategy
Color exploration
Typography exploration
Logo design
Brand / style guide
Website
Discovery
User flows, customer purchasing journeys
Moodboards
ADA-compliance
Wireframing
Polished designs
Visual & Collateral Design
Business cards
Postcards / product inserts
Packaging / presentation box
Photo editing and correction
Custom Woocommerce emails
Marketing
Custom Mailchimp emails
In-depth copywriting
SEO